Wir sind fünf Museen, die sich mit dem Schwerpunktthema "Rheinische Keramik" auseinandersetzen. Dazu gehören vor allem das Rheinische Steinzeug des 14. bis 19. Jh., aber auch die niederrheinische Irdenware und zeitgenössische Keramik.




We are a group of five museums focusing on the central theme of "Rhenish ceramics". This includes in particular Rhenish stoneware from the 14th to 19th century but also Lower Rhine earthenware and contemporary ceramics.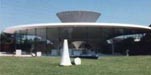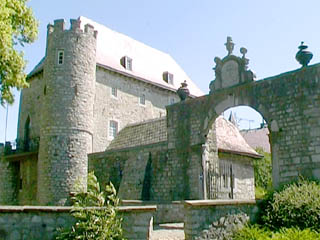 Früher

hatten wir außer dem gemeinsamen Thema kaum Berührungspunkte zueinander. Jedes Museum arbeitete für sich allein im lokalen oder regionalen Bereich. Man kannte sich und die Sammlung der anderen, aber das war's meist auch schon.

1999 wurde auf Initiative des Töpfereimuseums Langerwehe und mit der Unterstützung des Landschaftsverbandes Rheinland ein gemeinsames Projekt gestartet, das die EDV-gestützte Inventarisierung in allen fünf Häusern zum Ziel hatte. Außerdem sollte eine gemeinsame Informationsplattform für unseren Besucherservice und unsere Veranstaltungen geschaffen werden.


Formerly

we had hardly any points of contact to each other apart from the common theme. Each museum worked on its own in the local or regional area. We knew each other and each others' collections but that was just about all. In 1999, on the initiative of the Langerwehe Pottery Museum and with the assistance of the Rheinland Countryside Alliance, a common project was started with the aim of having a computer-based inventory in all five museums. In addition we also wanted to create a common information platform for our visitor service and our events.




Heute

Heute verfügen wir nach langer und intensiver Arbeit über eine neue, gemeinsame Sprache. Wir haben es geschafft, eine gemeinsame Nomenklatur für die Rheinische Keramik zu entwickeln, die sich an deren Eigenheiten orientiert.

Außerdem haben wir eine Struktur für die gemeinsamen Datenbanken entwickelt. Diese werden bereits in den einzelnen Häusern genutzt und nach und nach mit Inhalten gefüllt. Eines Tages werden unsere gesamten Bestände in diesen Datenbanken inventarisiert sein. Dies ermöglicht eine gemeinsame Auswertung und einen wertvollen Gesamtüberblick über die fünf Keramikzentren.


Today

After working long and intensively we now have a new, mutual language at our disposal. We have managed to develop a common nomenclature for Rhenish ceramics oriented towards its characteristics.

In addition we have developed a structure for common data banks. These are already being used in the individual museums and gradually being filled with contents. One day our complete stocks will be inventoried in these data banks. This makes a common evaluation and a valuable general overview of the five ceramic centres possible.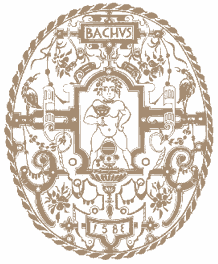 Online

Online sind diese Datenbanken über unser Portal seit 2002 abzurufen. Ziel ist, dass jeder interessierte Nutzer sich in naher Zukunft einen Überblick über unsere Bestände verschaffen oder aber per Internet detaillierte Recherchen darin vornehmen kann. Dies dürfte vor allem für Wissenschaftler interessant sein.

Andere Museen sollen in Zukunft ebenfalls die Möglichkeit erhalten, sich diesen Datenbanken anzuschließen und ihre eigenen Bestände an Rheinischer Keramik darin einzuspeisen. Wir werden uns bemühen, dazu die entsprechende Hilfestellung zu leisten.


Online

Since 2002 these data banks can be accessed online through our website. The aim is that in the near future any interested user can obtain an overview of our stocks or carry out detailed research per internet. This will be especially interesting for scientists.

In the future other museums are also to be given the opportunity of joining these data banks and feed their own stocks of Rhenish ceramics into them. We will try to give them the relevant assistance to do this.





Gemeinsam
schaffen wir es so vielleicht eines Tages, einen annähernd kompletten Überblick über die wichtigsten Bestände Rheinischer Keramik zu bieten. In unseren Museen ist ja lediglich ein Ausschnitt sichtbar.
Jetzt schon zeigen wir, was in den 5 Häusern unseres Projektes an Aktivitäten läuft angefangen von den Ausstellungen über die Töpfermärkte bis hin zu den Programmen für Erwachsenengruppen und Schulen.


Together
we might one day thus manage to offer a virtually complete overview of the most important stocks of Rhenish ceramics. In our museums of course merely a section can be viewed.
At the moment we are already showing what kind of activities take place in the 5 museums of our project, from the exhibitions and pottery markets through to the programmes for adult groups and schools.